Creative. Collaborative. Innovative. Inspiring.
Creating Memorable Experiences
The MSU Content Studio is an experiential learning opportunity for undergraduate students interested in gaining real-world hands-on experience in graphic design, journalism, PR, marketing, web development, video/film, and social media prior to graduation.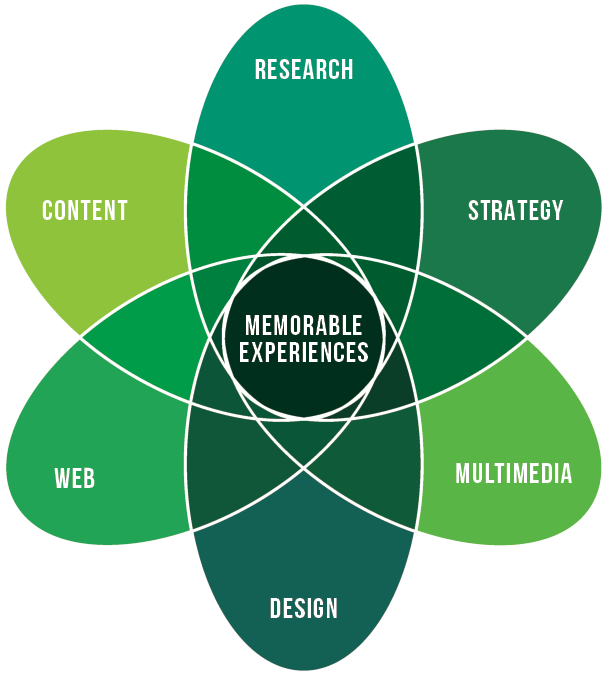 Translating Classroom Knowledge to Real-World Application
Fueled by student lead innovation and insight, MSU Content Studio interns work across disciplines and majors to create MEMORABLE EXPERIENCES (digital and print) that drive audience engagement for clients on campus such as academic programs, admissions, alumni relations, and community outreach.
The MSU Content Studio gives students the opportunity to put into action the writing, research, design, and technology skills that students gain in the classroom to develop creative solutions for real world projects such as multimedia, social media, story development, web design, public relations, and more.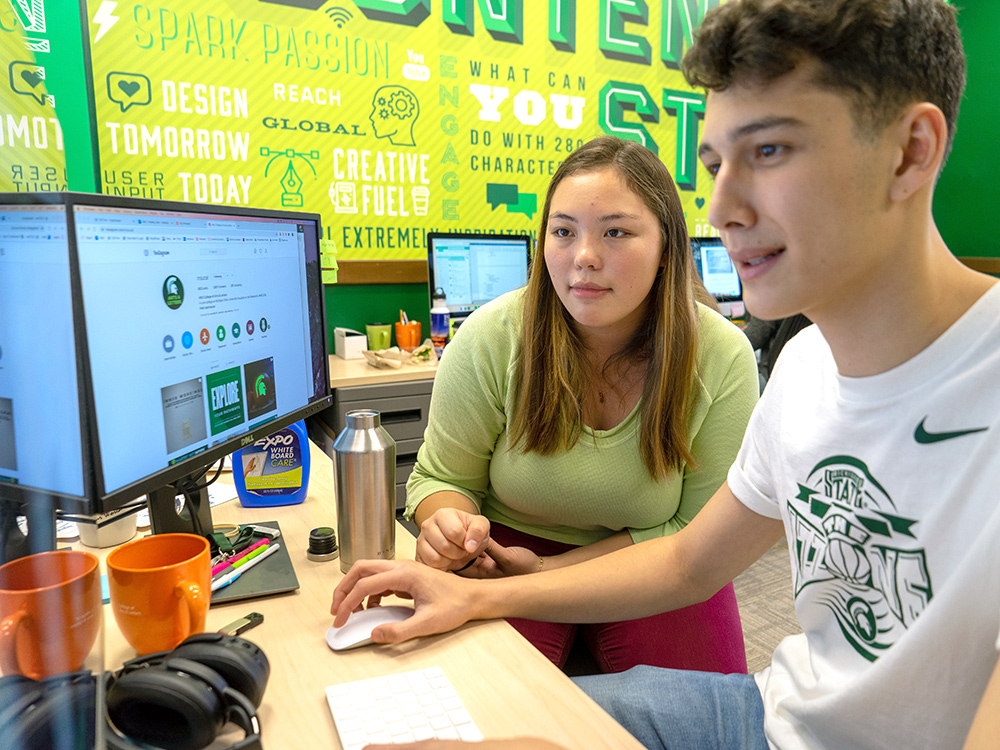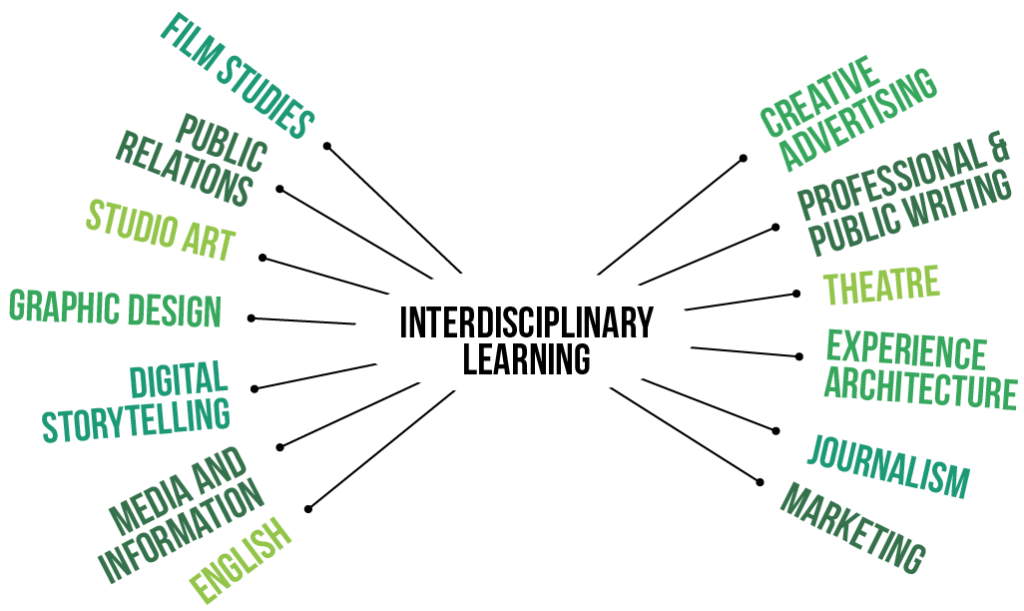 Interdisciplinary Learning
We believe in the power of real
‑
world experience and hands
‑
on learning. Our interns come from a variety of backgrounds and bring different skillsets to the table, ultimately creating a well
‑
rounded learning environment. This elevates our student strategists to the top of the job market after graduation.
Located on the first floor of Linton Hall in West Circle, this collaborative space brings students together from many disciplines across the University to ideate, create, and produce marketing projects for internal clients. Our interns take the skills from their degree programs and extend them further to their client work.
By providing an open and collaborative physical space, the MSU Content Studio invites interns to generate ideas and spark creativity in one another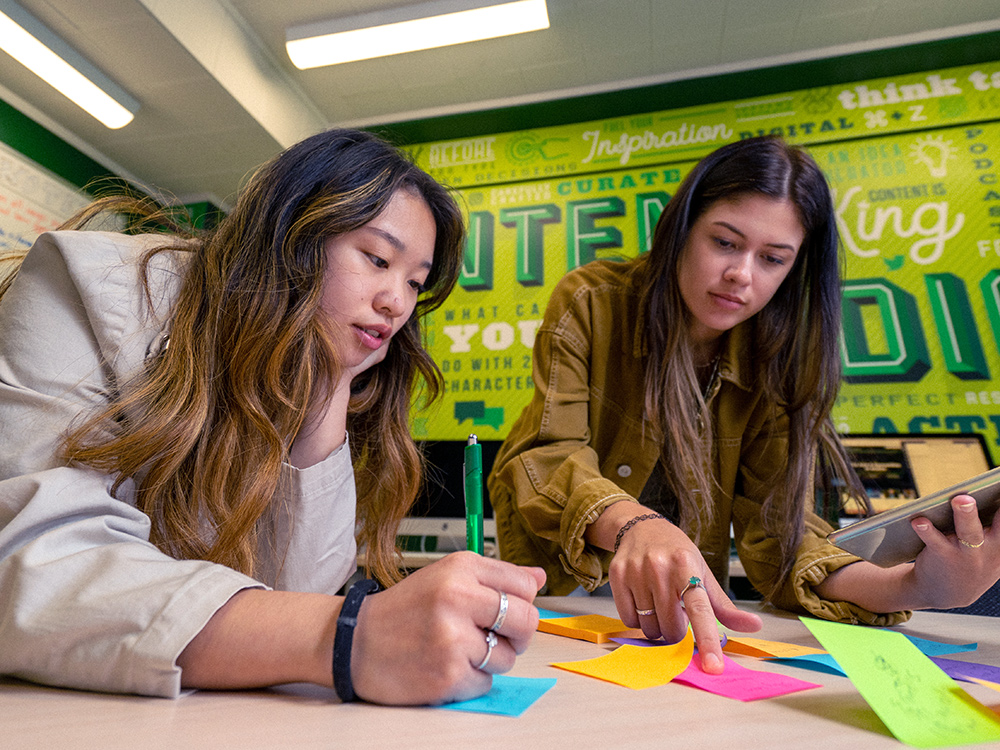 Alumni Speakers/
Industry Connections
Interdisciplinary Learning
Resume & Portfolio Review
Alumni Speakers/
Industry Connections
Interdisiplinary Learning
Resume & Portfolio Review